Dental Bonding in St. Louis
---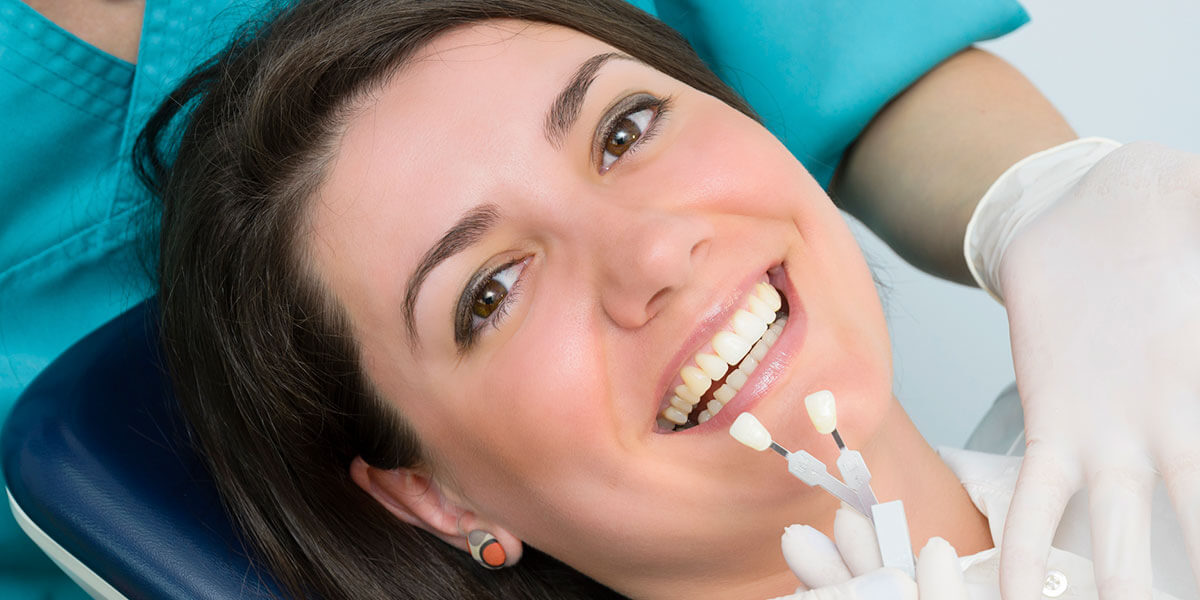 ---
Cosmetic bonding is a dental procedure that applies a custom-tinted tooth-colored composite material to your teeth. It works to simply improve the appearance of a tooth or teeth, improving the aesthetics of your smile, and correcting a wide range of common dental issues such as: 
Gaps between teeth

Teeth that are irregularly shaped 

Correct the shape of chipped teeth

Correct the appearance of fractured or cracked teeth

Provide a more even tooth color 

Correct discolored teeth

Improve short teeth
How Cosmetic Dental Bonding Works
---
Quick and simple, the process of cosmetic dental bonding can be performed in just one visit to your dental team. You won't have to make any preparations, other than arriving with clean, flossed teeth. 
In order to bond a tooth, tooth colored material is simply added to the tooth to build it up.
Your dentist selects a natural, tooth-colored bonding shade that matches well with your teeth. The bonding resin is putty-like, which makes it easy to mold and apply.
Then, the surface of your tooth or teeth is roughened, a conditioning fluid applied, and the resin is applied, molded, and smoothed. A UVA light will be directed at your teeth to harden the resin in just a second or two. 
And, once it is dry, your dentist will smooth out and trim the resin to be sure it feels and looks natural.
---
Advantages of Bonding
---
There are a number of advantages of bonding over other treatments including:
Bonding can be a less expensive treatment than other cosmetic dental options
An appointment for a bonding treatment usually takes less than one hour to complete
Bonding typically allows the tooth's structure to be preserved and won't harm your teeth in any way
For all of these reasons, bonding may sometimes be preferred over veneers or crowns. However, it isn't as long-lasting or durable. Bonding material can also stain from coffee, tea, tobacco or some foods, so it's important to perform proper dental care at home and through regular examinations and cleanings.
Ready to learn more about cosmetic bonding? 
Call 314-432-5544 to schedule an appointment.
---
Frequently Asked Questions About Dental Cosmetic Bonding
---
I need a dental cleaning. Can that be done when I get my teeth bonded?
---
If you need a professional cleaning, schedule that before making an appointment for bonding.
---
Do you need to get anesthesia if you are getting teeth bonded?
---
If any teeth need to be smoothed down or drilled, or a bonding application will be near a nerve, you may need a local anesthesia, otherwise, you won't.
---
How long does tooth bonding take?
---
The process usually takes between 30 and 60 minutes per tooth.
---
How long does cosmetic bonding last?
---
Composite bonding lasts for an average of about 5 years. The material is not as hard as your natural teeth.
---
Can dental bonding harm your teeth?
---
Bonding does not affect the enamel of your teeth or cause damage to teeth.
---